caseology parallax series iphone x case - black / warm grey
SKU: EN-P10419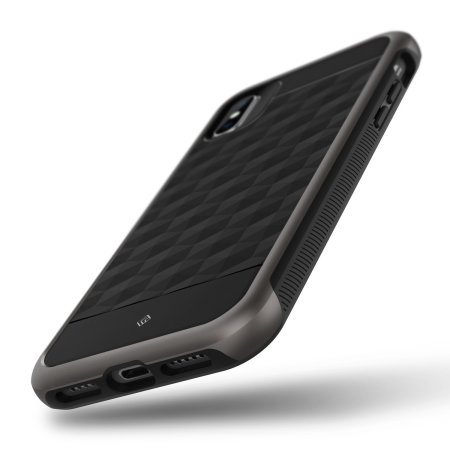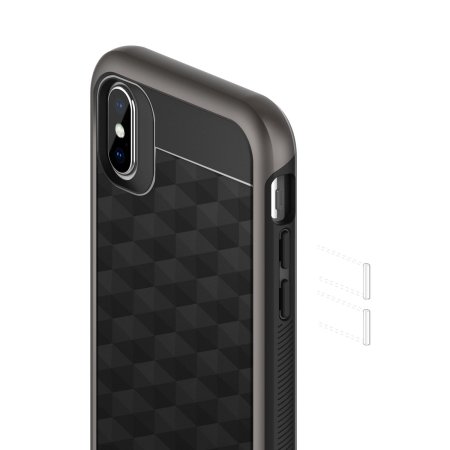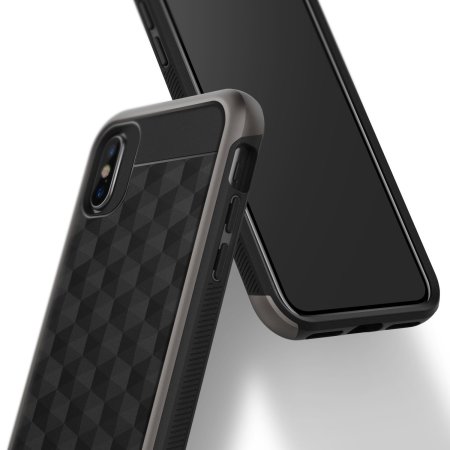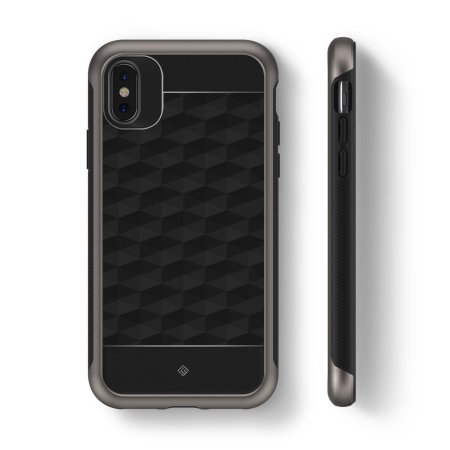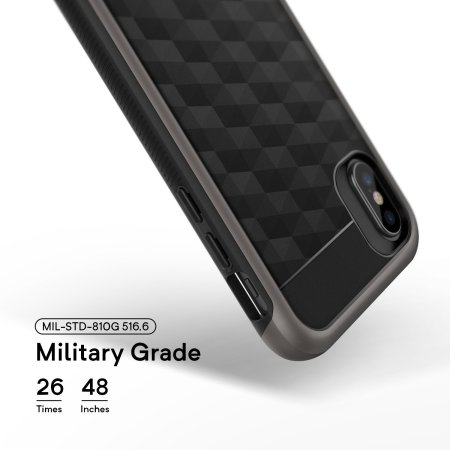 caseology parallax series iphone x case - black / warm grey
I took this exam, passed with flying colours and will show my workings out below (for you to copy, because we're friends, right?). Since the nano-SIM is not only smaller than a standard SIM but also 12 per cent thinner, there was some debate as to whether you'd be able to go all Edward Scissorhands on your current chip, in the same way you could to create a micro-SIM. The proactive chaps over at network GiffGaff gave it a shot though, and discovered that the iPhone 5 tray is perfectly capable of handling a SIM of standard girth.
I offer no guarantees that this will work, and it's likely that if it doesn't, your network isn't going to be terribly sympathetic either, Still, if you're feeling brave, or maybe just a little desperate, read on, courageous scissor wielder, The process is much the same as cutting your SIM to micro dimensions, and so no extra equipment is required, just the following, First things first: grab hold of your pokey stick thingy caseology parallax series iphone x case - black / warm grey that will have come in your new iPhone's box -- or a paperclip if you've already lost it down the back of the sofa -- and jiggle it about in the tiny hole on the side of your phone..
The nano-SIM fits in the caddy with the gold chip facing downwards. Note the chamfered corner to make sure the card is inserted the right way around. I cut down two SIMs in my experiment -- one Vodafone, one GiffGaff. To make your nano-SIM, you'll have to trim down the metal, but as long as you don't actually touch the chip, which as you can see from the picture (in which I have dissected an old SIM using all of my GCSE science skills), is much smaller than the metal area itself. I had a real, non-DIY nano-SIM provided by O2 to measure mine up against and compare it to as I went along. You probably won't have that, so look carefully at the picture (below right), and make sure you use the SIM tray as a guide the whole way through. Pens don't work all that well on cheapy SIM plastic, but even the faintest trace of an outline can make the difference between nano-SIM DIY success and failure -- so give it a go.
All SIMs look slightly different, so a bit of nouse and detective work is required to figure out where caseology parallax series iphone x case - black / warm grey exactly the chip is hiding within the metal, You''ll usually find the chip at the end of the metal furthest away from the angled corner of your SIM card, or in the middle of the brackets if your SIM has them, There's a Swahili phrase, 'pole pole', which means 'gently gently, slowly slowly' and this is exactly how you should go about chopping up your SIM, Better to trim too little than too much, as you don't want to damage the chip, Neither do you want it to be in any way too small, The nano-SIM needs to sit snugly in the tray or it will wiggle about and not make proper and consistent contact with your phone..
On the GiffGaff SIM, I used the faint golden rectangle that was about the size of a SIM chip to work out how far down it was safe to cut, but on the Vodafone SIM I hazarded a guess that the bracket-like lines were my primary clue. I ran my scissors along the outermost points of the brackets, being careful not to go over the lines (using my GCSE geography colouring-in skills). When I later cracked the SIM open, I discovered that my guesswork was spot-on. When it comes to cutting vertically, take note of the squiggly pattern in the middle and use that as a guide -- don't trim any further in than that. I first trimmed to the very edge of the metal, before using the two lines outside the central squiggly pattern as guides and snipped vertically, making sure I didn't cross the lines.